Monthly Ngondro Practice (Online) སྔོན་འགྲོ་འབུམ་དགུ་ཉམས་ལེན། (དྲ་ལམ།)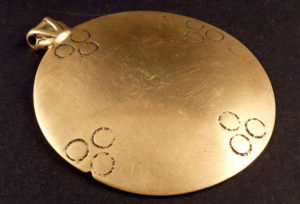 Dearest Bönpo Dzogchen friends! Chaphur Rinpoche will be giving teachings and guidance on Dzogchen Ngondro (the preliminary practices) once a month through ZOOM. While these teachings are useful for any level of practitioner, Rinpoche feels they are especially important for anyone who has not yet finish their first Ngondro.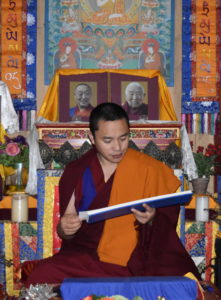 As many of you know, Ngondro is the authentic starting point for Bönpo Dzogchen teachings. If you want to build a house, you need to prepare the ground then build a strong foundation so that the house will last a long time. Ngondro is that ground and foundation.
It includes practices to tame purify and ripen the mind of the practitioner – to make one ready and suitable to receive and practice Dzogchen.
Below is the teaching schedule by month:
The Schedule
Time 6-pm7:pm (PDT)
1) March 8 Lami Naljor (Guru Yoga)
2) April 12 Kyab-dro (Refuge)
3) May 10 Sem-kye (Bodhicitta)
4) June 14 Shak-pa One Hundred Syllable Mantra)
5) July 12  Shak (prostration)
6) August 9 Mandala Offering
7) September 13 Three heart mantra (1 Ma-Tri)
8) October 11 Three heart mantra (2 Sa Le Wo)
9) November 8 Three heart mantra (3 Du-Tri Su)
Rinpoche requests that participants attend all 9 sessions as he feels it is essential to practice Ngondro in its entirety. It is his wish that you practice the prayer and recitations continually.
There is no registration fee for this event, however donations to Gyalshen Institute or Nangzhig Monastery in Tibet are warmly appreciated.
We at Gyalshen have been receiving a lot of emails of late. We may not get back to you immediately, however rest assured you are on the webcast list if you sent your request to Monthly NgonDro Teaching and Practice 
Here are a few steps for registration:
1) Download and install the ZOOM application from zoom.us 

2) You will receive an email about 15 minutes prior to the start of the teaching that provides a number to sign in to the webcast's specific ZOOM room.
3) Please turn off your video/camera and your microphone during the teaching. This is done within the application window.
4) Enjoy the teachings, and practice, practice, practice!
5) If you are new to using ZOOM, we suggest that you open the application ahead of time and familiarize yourself with it. This will help to avoid any technical issues during the broadcast so that Rinpoche can focus on the teachings.
6) All of the Ngondro prayers are available on the Gyalshen website: gyalshen.org/ngondro-preliminary/